Touring exhibitions with mobile, flexible panel systems are ideal for long-term, durable, and reusable traveling presentations with individual design.

Explore the Benefits of
Touring Exhibitions
Use the special properties of mobile and modular exhibition systems to enrich the design. With certified wall systems, installation in museums, churches, halls, and generally public buildings is possible.
Traveling exhibitions with movable panel systems can be adapted to different room structures and sizes. This means that they can be reused and set up in very different places. There are only a few limits to creativity.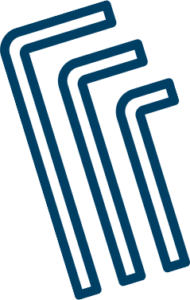 Lightweight and
Easy to Assemble
With a simple Allen key, the mobile walls can be set up and attached to each other quickly. No specialist staff or special expertise is required. Two people can assemble and dismantle the presentation, even without extensive training.
Fire Protection Certified
(B1)
The modular panel systems is certified for fire protection according to DIN 4102 B1. Hence, they comply with fire protection regulations in public buildings.
Free-standing boards allow for an unique design of the exhibition space. Practical connectors permit angles from 60 to 300 degrees. Rondels, squares, zigzag walls, and more enable flexible show planning. The setup ist based on floor plans, preliminary inspection of the premises is not necessary.
Full-Surface and
Borderless Printing
The display boards can be designed individually with full color printing. White areas are only created where you want them. Create the flair you are looking for.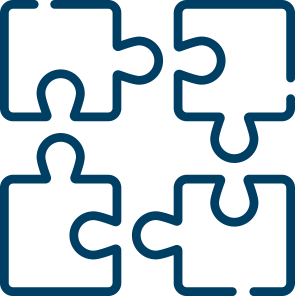 Combine the Panels with
Existing Exhibits
The wall systems can be expanded with showcases, exhibits, or other explorable units. That way, the exhibition space is effortlessly turned into an unique experience.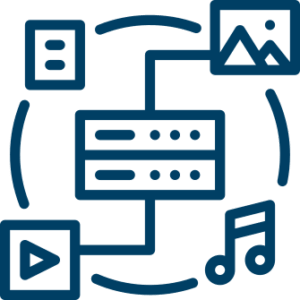 Include Multimedia and
Interactive Modules
Integrate screens up to 24'' into the showing boards. Films can be played via Flashcard player and SD card. Add listening stations via headphones, speakers, handset, and audio player etc. Further multimedia options, e.g. for playful and haptic experiences, are possible.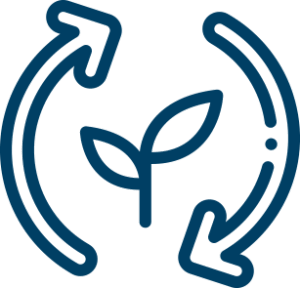 Ecologically Compatible
Through Reusability
The exhibition panels are robust products with a long service life. An update by exchanging individual plates and contents can be provided easily. This means that creations can also be re-displayed after a longer period of time.
The exhibition boards can be transported to the exhibition site using suitably manufactured and rollable transport boxes for shipping companies or by means of a combi / van. Depending on the scope, you have very uncomplicated options to reach your destination.
In addition to the sustainable exhibition system with 10 mm Forex B1 boards, there is also a purely ecological variant with very stable, light weight, and also fire protection certified 16 mm cardboard honeycomb panels.
They can be made both in smaller and larger formats and put together to form an exhibition board. They can therefore also be sent to the exhibition locations with a parcel service of your choice.
Additional Services for
Exhibitions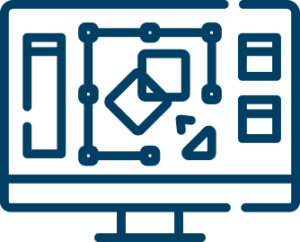 We are happy to assist you with the design, graphics, the creation of content, formats, and subject areas.
If the existing lighting is insufficient for the presentation of the touring exhibition, the panels can be illuminated using LED spotlights, display or extension spotlights. Spotlights are also a great way to highlight special exhibits.
We can assist you with the transport of the exhibition boards to their destination and other logistics.
Movable
Exhibition Furniture
Traveling Exhibition System
Forex B1
sustainable | durable | fire regulation certified
Forex B1 is a reliable, free-standing, and attractive system for traveling exhibitions. It is easy to assemble and transport. The boards fit in all elevators.
The system is resilient, robust, and can be presented for many decades. It can be updated at any time if the displayed information has changed.
Printable on one and both sides with full-surface direct printing. Vertical aluminum profiles create a professional impression, greater stability and durability.
Size of the 10 mm exhibition boards: from standard H 200 x W 100 to max. H 250 x W 140 cm
Touring Exhibition
with Roll-Ups
easy to set up | easy to ship | fire protection certified
Roll-ups provide high-resolution prints on banner fabric in various sizes for self-assembly. The roll-ups can be sent safely to the exhibition site in nylon bags with a cardboard case.
The assembly in the exhibition room is possible by one person. The individual displays are easily adapted to the premises and can be illuminated using LED spotlights as required.
Size: variable, up to 145 cm wide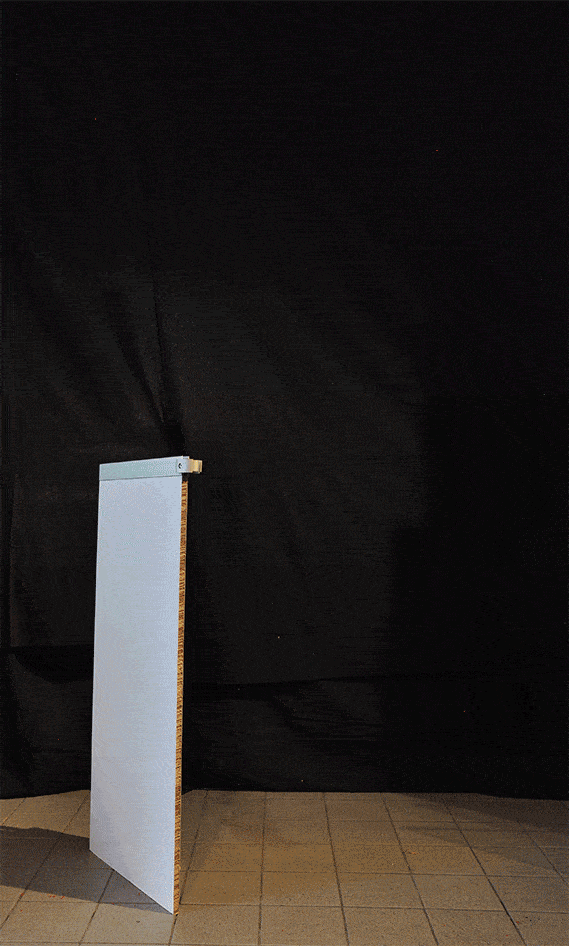 Ecological
Touring Exhibition
sustainable | leight-weight | parcel delivery to the destination | fire protection certified
The moveable panels are made of ecological, sustainable cardboard in a stable honeycomb structure. They are laminated on both sides and one side printable with high resolution.
They are attached to each other with panel connectors and can be set up flexibly: free-standing or in a wall structure.
Fire protection certified according to EN 13501, therefore suitable for all public spaces.
The light boards can be easily set up by one person and sent to the next exhibition location via parcel service.
Size of each board: H 107 x W 48 cm x D 16 mm
Transport in sturdy 3-corrugated cardboard boxes, additionally reinforced and reusable: inner dimensions L x W x H [mm]: 1110 x 540 x 540
Exhibition System
Syma S30
big | mobile | fire protection certified
Syma S30 is an aluminum lightweight construction system with white forex panels B1 to create a homogeneous wall strukture. The Syma wall system is ideal for the presentation of art exhibits. The walls can be assembled, dismantled and rebuilt elsewhere in a short time.
Size: Height 250 cm, as a massive wall with 50 cm width for the presentation of pictures, photos, prints, contemporary art, and more.